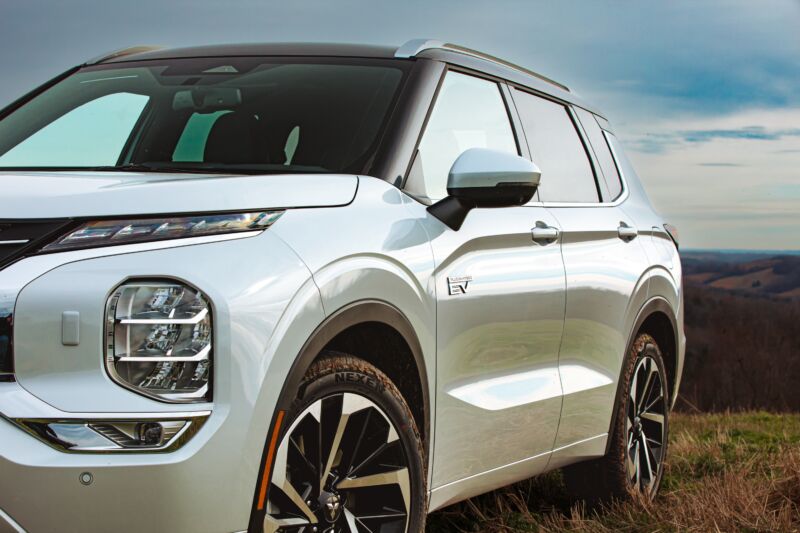 It wasn't all that long ago that we were questioning whether Mitsubishi would continue operating in the US. With an aging lineup that was far from being considered class leaders, the future was looking bleak. Thanks to a partnership with the Nissan and Renault alliance, however, prospects are looking more optimistic.
A long-overdue redesign
The Mitsubishi Outlander was redesigned in 2021, with an abundance of technology and parts shared with the Nissan Rogue, and represented a dramatic improvement over its rather forgettable predecessor. The Outlander isn't simply a reskinned Rogue, though, as it's built by Mitsubishi in Japan, while the Rogue is made in the US.
For 2023, Mitsubishi introduces a new Outlander PHEV, a plug-in hybrid variant that is more powerful than the standard Outlander as well as the PHEV model it replaces. Its 20 kWh lithium-ion battery pack's capacity marks a 45 percent improvement over last year, yet it takes up less room beneath the floor. Under the hood is a 2.4 L Atkinson-cycle four-cylinder engine that is mated with an electric generator and motor. A second electric motor powers the rear wheels for Mitsubishi's advanced all-wheel-drive system, called Super-All Wheel Control (S-AWC).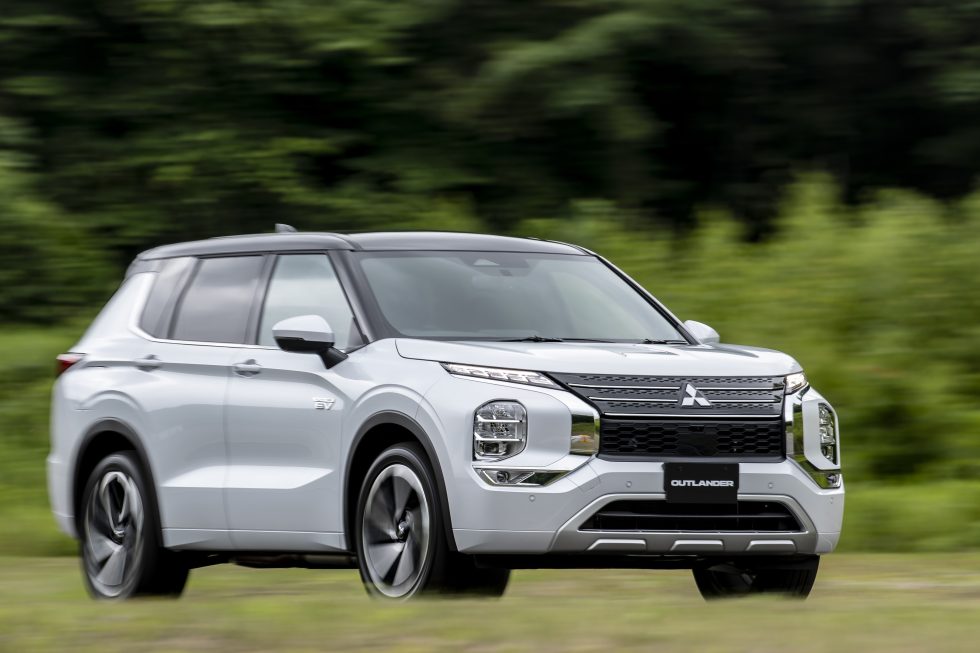 Combined maximum output is 248 hp (185 kW) and should accelerate the Outlander PHEV to 60 mph in seven seconds or so. That's noticeably quicker than the nine-plus seconds the standard Outlander requires. More importantly, the PHEV is estimated to return up to 38 miles (61 km) of electric-only range compared to the previous year's 24-mile (39 km) range. Once the battery is depleted, the gasoline engine takes over and has a rather disappointing EPA-estimated 26 mpg in combined city and highway driving, which is identical to its predecessor. Combined range increases from 320 miles (515 km) to 420 miles (676 km), courtesy of a larger 14.8-gallon (56 L) fuel tank.
Replenishing the battery from empty should take 6.5 hours on a 240-volt charger, which is a few hours longer than other plug-in hybrid SUVs, but the top trim adds an unusual fast-charge capability that will get you up to 80 percent capacity in 38 minutes. There is a catch, though. It uses the old CHAdeMO receptacle that appears destined for obsolescence instead of the more common CCS interface. It doesn't seem likely an adapter will be developed, either. On the plus side, there is a Charge drive mode that directs the gas engine to charge the battery whether moving or parked.